As the epidemic recedes, the safety of the environment. Major companies are actively preparing for International plastics & rubber exhibitions, As the largest water tank blow molding machine manufacturer in China, Yankang Plastic Machinery Company is no exception.
In 2023,we are ready to show you our latest technology, equipment, and achievements in the field of rubber plastic machinery at these International plastics & rubber exhibitions.
Yankang sincerely welcomes your presence!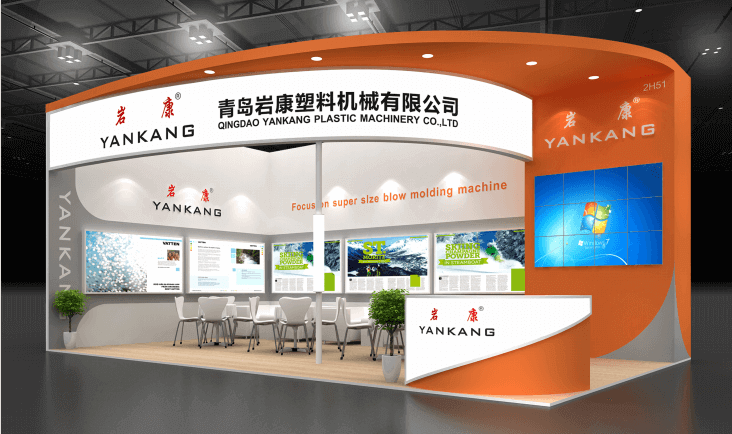 Why should you visit international plastics & rubber exhibitions?
★ Discover the latest innovations, technologies, and advancements from the global market, and speak directly with the manufacturers and suppliers to gain a better understanding of what they offer.
★Face-to-face meetings with more than xxx regional, and international companies in the industry, network with industry professionals.
★ Keep up-to-date with the industry trends, new applications for plastics and rubber, and emerging technologies that could impact your business.
★ Attend informative seminars and workshops. These sessions can be an excellent way to learn about new techniques, best practices, and emerging trends.
For more than 20 years, Yankang has been committed to the research and development, design, production, installation, commissioning, and after-sales service of large hollow blow molding machines.
Efficient production environment, excellent product performance, efficient management group, perfect after-sales service, and reasonable product price for the company to win a wide range of markets. The products have spread to 45 countries and regions such as Southeast Asia, the Middle East, Europe, America, Australia, and Africa. And it accounts for 65% of the global market share of large blow molding machines.
As a pioneer in the extrusion equipment industry. Based on service, survive on quality, and develop on technology. Because of the market demand, our requirements for quality will be higher and will continue to innovate.
So, Don't Miss Your Chance to Experience the Transformation in the Blow Molding Industry.
1.

Date: April 17-20, 2023
Location: Shenzhen World Exhibition & Convention Center(Bao'an New Venue), PR China
Booth No:H51,HALL 2
YANKANG sincerely welcomes new and old customers to visit and negotiate business.
We offer a wide range of blow molding machines with capacity models ranging from 200L to 20000L using HMWHDPE material.
When you work with YANKANG, you will receive comprehensive technical support, starting with pre-sales consultations, to the training and services needed to make your machine work profitably. We have a talented team of trained professionals who will analyze your production requirements, conduct in-depth project studies, and provide you with a comprehensive blow molding plant plan.
2.

 The Saudi Print & Pack 2023 trade exhibition
 Date: June 12-15,2023
Location: Riyadh International Convention & Exhibition center
(Riyadh, Kingdom of Saudi Arabia)
 Booth No:1A-754
3.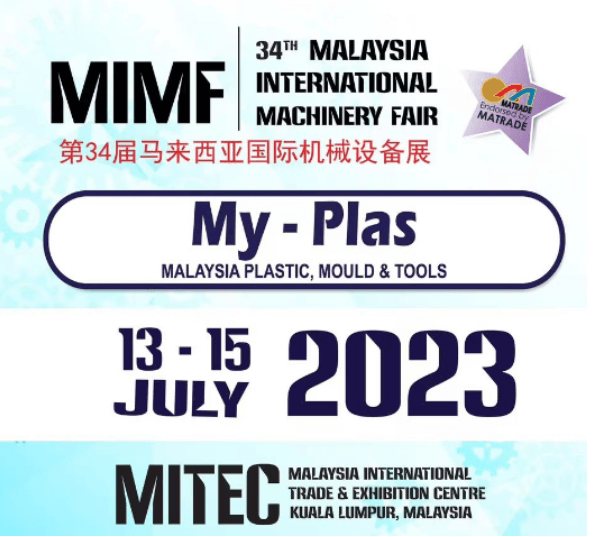 34th Malaysia International Machinery Fair
M'SIA PLAS 2023
Date: July 13-15,2023
Location: Malaysia International Trade & Exhibition Centre
(Kuala Lumpur, Malaysia)
Booth No: N12
 4.

13th International Exhibition on the Industry of Plastics and Polymers| 
Date: October 4-6,2023
Location: Uzexpocentre NEC, Tashkent, Uzbekistan
Booth No: K96                                                                                                                                                                                                                          
5.

 Date: October 18-21,2023
Location: Saigon Exhibition & Convention Center
( Ho Chi Minh City,Vietnam)
 Booth No: A857
6.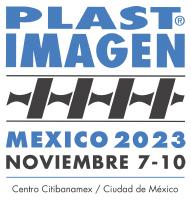 Date: November 7-10, 2023                                                                                                                       
Location: Centro Citibanamex, Mexico City
Booth No: 3114                                                                                                                                                                                                                                                                                                                                  
7.

16th International Trade Show for Plastics, Petrochemicals, Packaging & Rubber Industry                                                              
Date: December 13-15, 2023
Location: Dubai International Convention & Exhibition Centre
Dubai, United Arab Emirates(UAE)
Booth No: 1D119                                                                                                                                                                                                                                                                                                                                                                            

8. 
International Plastics Exhibition & Conference
Date: December 7-11, 2023
Location: Bombay Exhibition Center
Booth No: E10-05
You are guaranteed to find what you are looking for at Yankang Plastic Machinery. Visit us and discover the future of the plastics and rubber industry.
Let's Meet at International plastics & rubber Exhibitions in 2023!