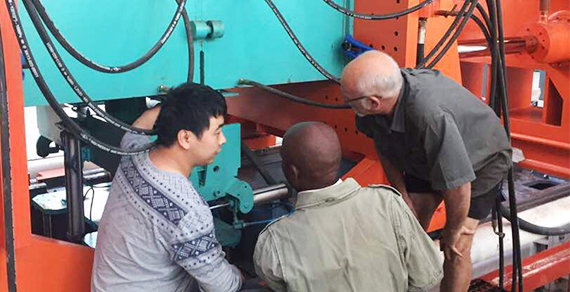 Qingdao Yankang Plastic Machinery Co., Ltd. is the largest professional blow molding machine integration enterprise in China, including product research and development, production, sales, and after-sales service. It is the pioneer and leader of a large blow molding machine.
The company has its own professional research and development base. The core technology 100% independent R&d innovation.
According to the needs of customers and the situation of the site, we can use the private customized model to create suitable products for customers.
Customized products: various blow molding machines including water tank, IBC, road barrier, pallet, etc. and blow molds with different capacities.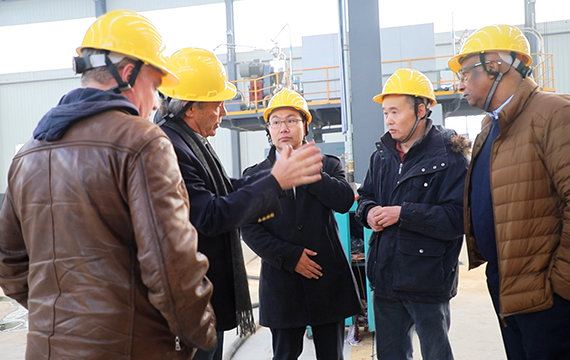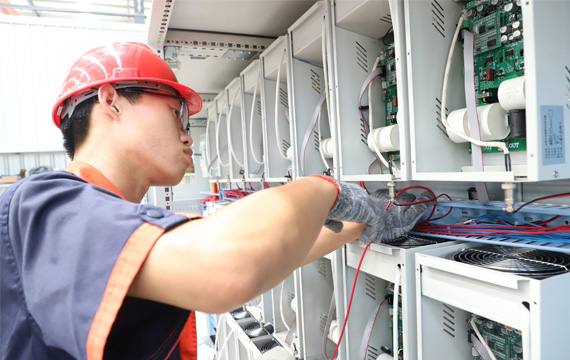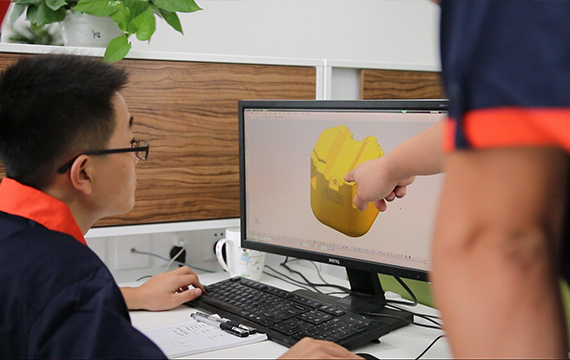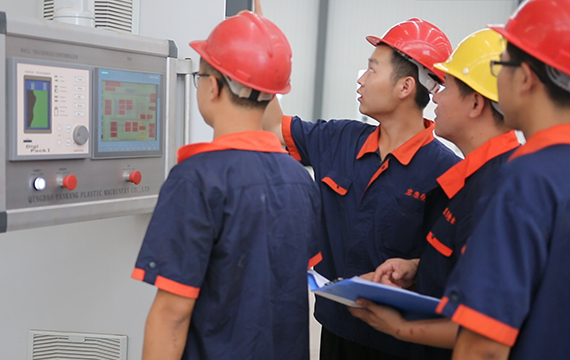 TRAINING
The buyer could dispatch their operators to the seller's factory for training, including machine operation, maintenance & simple repairs;
Or against the requests of the buyer, the seller's technician could train the buyer's operators in the buyer's factory in the periods of installing & adjusting.
INSTALLATION & ADJUSTMENT
The seller could dispatch an engineer against the requests of the buyer to install and adjust the machines for one week(free of charge) in the buyer's factory. After one week, if the buyer still needs the training,$100 should be paid for the engineer.
The buyer should make a reservation in advance before the delivery of the machines;
The buyer should pay for the engineer's food & board while installation in the buyer's factory. And the buyer should also pay for the air ticket for the engineer.
GUARANTEE 
The guarantee time is one year after the machines normally work in the buyer's factory if only the problem is caused due to quality control or any reason by the seller. We will supply replaced parts free of charge and our engineers will guide you on how to solve the problems.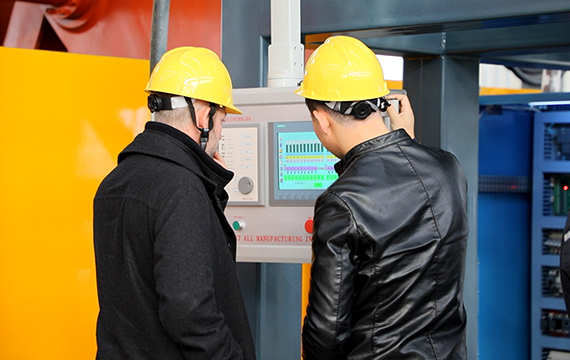 Now, Qingdao Yankang Plastic Machinery Co., Ltd has successfully occupied the world's major markets. With excellent quality assurance and perfect after-sales service, it has won high praise from customers at home and abroad.
The company's products have spread to 45 countries and regions. These include Saudi Arabia, UAE, Turkey, Jordon, India, Sri Lanka, Iraq, Iran, Indonesia, South Africa, Ethiopia, Kenya, Tanzania, Uganda, Ghana, Sudan, Mexico, Argentina, etc.
Our products have successfully entered the high-end markets in Europe and America, and are favored by European and American customers.
Yankang has become the well-deserved "leader" in the blow molding machine industry in China.