Water tank blow manufacturing machines use a specialized blow molding process similar to that used in the production of plastic water tanks. Water tanks are essential containers used for storing and transporting water in various industries such as agriculture, construction, and municipal supply. The manufacturing process of water tanks involves melting plastic pellets and blowing them into a mold until they take the shape of the mold.
Water tank blow manufacturing machines are highly automated and flexible, making them widely used in the production of high-quality, cost-effective water storage solutions. The machines can create water tanks of different sizes and shapes, from small tanks for residential use to large-scale tanks for industrial applications.

The manufacturing process of water tanks using blow molding machines consists of three primary phases: preform manufacturing, blowing, and finishing. In preform manufacturing, raw material pellets are melted and extruded into a preform using an extrusion machine. In the blowing phase, the preform is inserted into a mold and then inflated under pressure to assume the desired shape. Finally, in the finishing phase, the tank is created and withdrawn from the mold, with the excess material being trimmed off.
Water tank blow manufacturing machines offer many advantages over other manufacturing processes. One of the significant benefits is the ability to produce high-quality tanks that meet industry standards consistently. The machines' automated process ensures that the tanks have uniform wall thickness and other critical dimensions, making them sturdy and able to withstand extreme weather and environmental conditions.
With the increasing need for water conservation and storage solutions, water tank blow manufacturing machines provide a cost-effective and efficient way of producing water tanks in large quantities. The process is streamlined, resulting in significant time and cost savings compared to other manufacturing processes.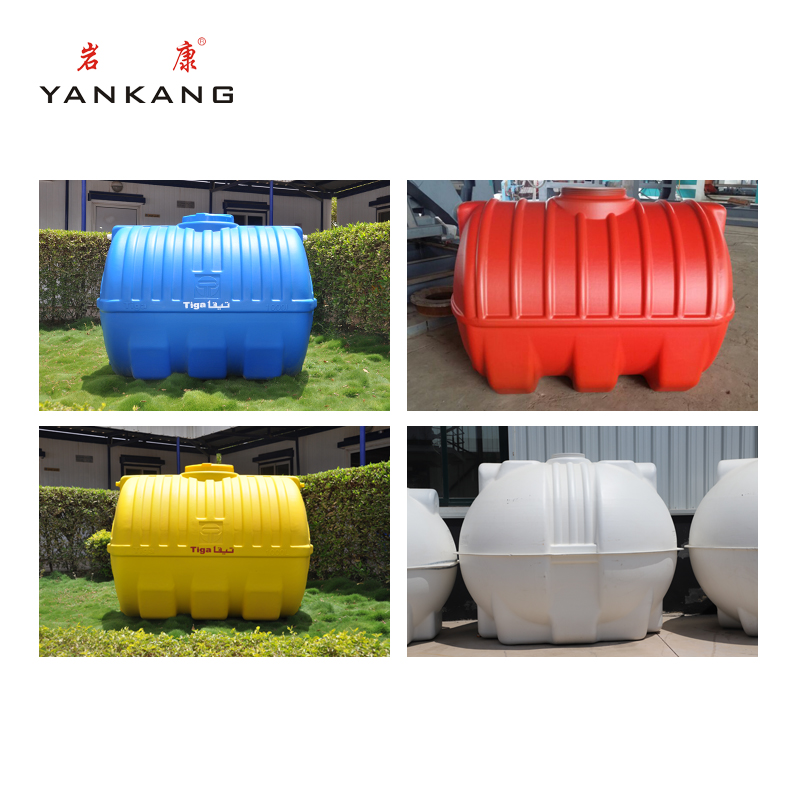 Water tank blow manufacturing machines come in various sizes and configurations, providing manufacturers with the flexibility to produce tanks to meet specific operational requirements. The machines can also incorporate features such as molded fittings, logos, and labels, adding more value to the finished product.
In conclusion, water tank blow manufacturing machines represent a significant technological advancement in the production of water storage solutions. These machines offer a cost-efficient and highly automated manufacturing process that produces high-quality tanks of various sizes and shapes. Their flexibility, versatility, and energy efficiency make them an ideal choice for manufacturers in the water management industry.