On March 18, 2015, the world's first large 20000L water tank blow molding machine was successfully launched. Qingdao Yankang Plastic Machinery Co., Ltd. delivered a perfect answer to the world.
Previously, China's technology could only produce multi-layer blow molding machines below 3,000 liters. If the traditional technology is used to develop 5000-10000 liters of multi-layer equipment, the old-fashioned head design can not complete the blow molding process. And It became the bottleneck of large-scale blow molding technology.
In June 2014, overseas customers needed to purchase a 20000L blow molding machine. In order to meet the needs of customers and break the monopoly of international large-scale blow molding machines, the chairman of Yankang Group personally led the team. It took only 9 months for the entire staff to successfully develop the world's first 20000L 4-layer super-large blow molding machine. And successfully run on March 18, 2015.

At present, this equipment is the largest water tank blow molding machine in the world. Made in China becomes the main force in the large blow molding machine market. And broke the international monopoly. At the same time, it fills the domestic gap. On this basis, it has driven the transformation and technological upgrading of China's press manufacturing industry. Expanded its influence in the international blow molding machine market.
Qingdao Yankang Plastic Machinery Co., Ltd. independently developed the "Yankang" brand large-scale multi-layer plastic blow molding machine.German advanced Siemens control system is used. And use a professionally designed clamping system. It can produce 200L-20000L different capacity multi-layer blow molding machines. Safe operation, low energy consumption, high efficiency, easy maintenance, etc. It greatly reduces the cost for customers. And it has a broad market prospect.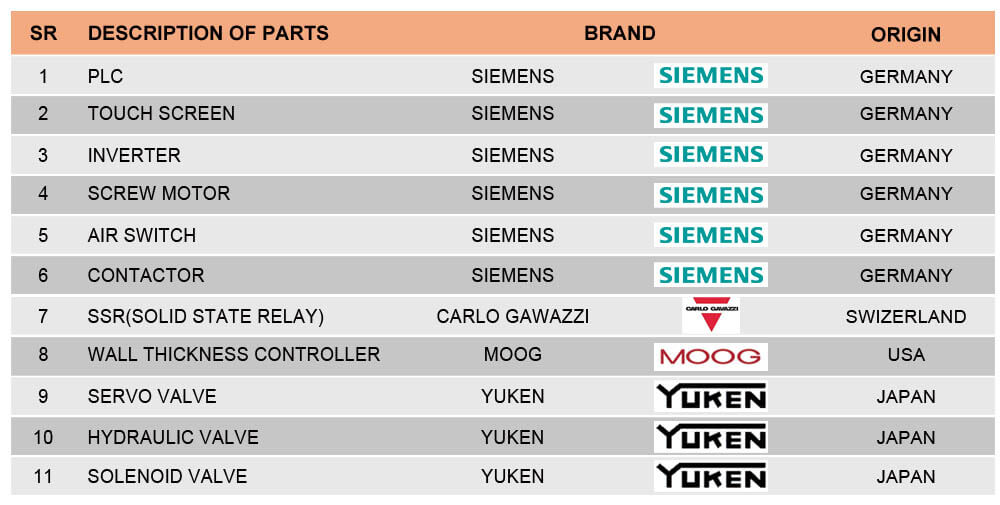 Qingdao Yankang Plastic Machinery Co., Ltd. is the largest domestic company dedicated to R&D, production, sales, and after-sales service of large-scale plastic machinery (hollow blow molding machines), molds, hydraulic equipment, and environmental protection equipment (industrial wastewater treatment equipment) professional company. With advanced technology and superior quality, it has been highly recognized by international customers. The company's products have spread to 45 countries and regions .These include Southeast Asia, the Middle East, Europe, the Americas, Australia, and Africa.
Qingdao Yankang Plastic Machinery Co., Ltd. will uphold the concept of "innovation, unity, and persistence". To build an internationally renowned brand and become a world-class manufacturer of water tank blow molding equipment.