From July 17-21, 2020, Yankang will be invited to participate in the 22nd Qingdao China Plastics Industry Exhibition.
The exhibition will be held in Qingdao Hongdao International Convention and Exhibition Center. The exhibition area will reach 50,000 square meters.
The purpose of this exhibition is to "focus on Asia-Pacific, base on China, Japan, and South Korea, and focus on intelligent manufacturing", bringing together more than 500 well-known industry exhibitors at home and abroad.
Covers plastic processing machinery, plastic packaging machinery, raw materials, plastic products, recycling technology, and other plastic related industries.
This exhibition will better promote the industrial linkage of advanced manufacturing and strengthen the integration of existing resources. Create a brand in the plastics industry and present a more professional and new look to the industry.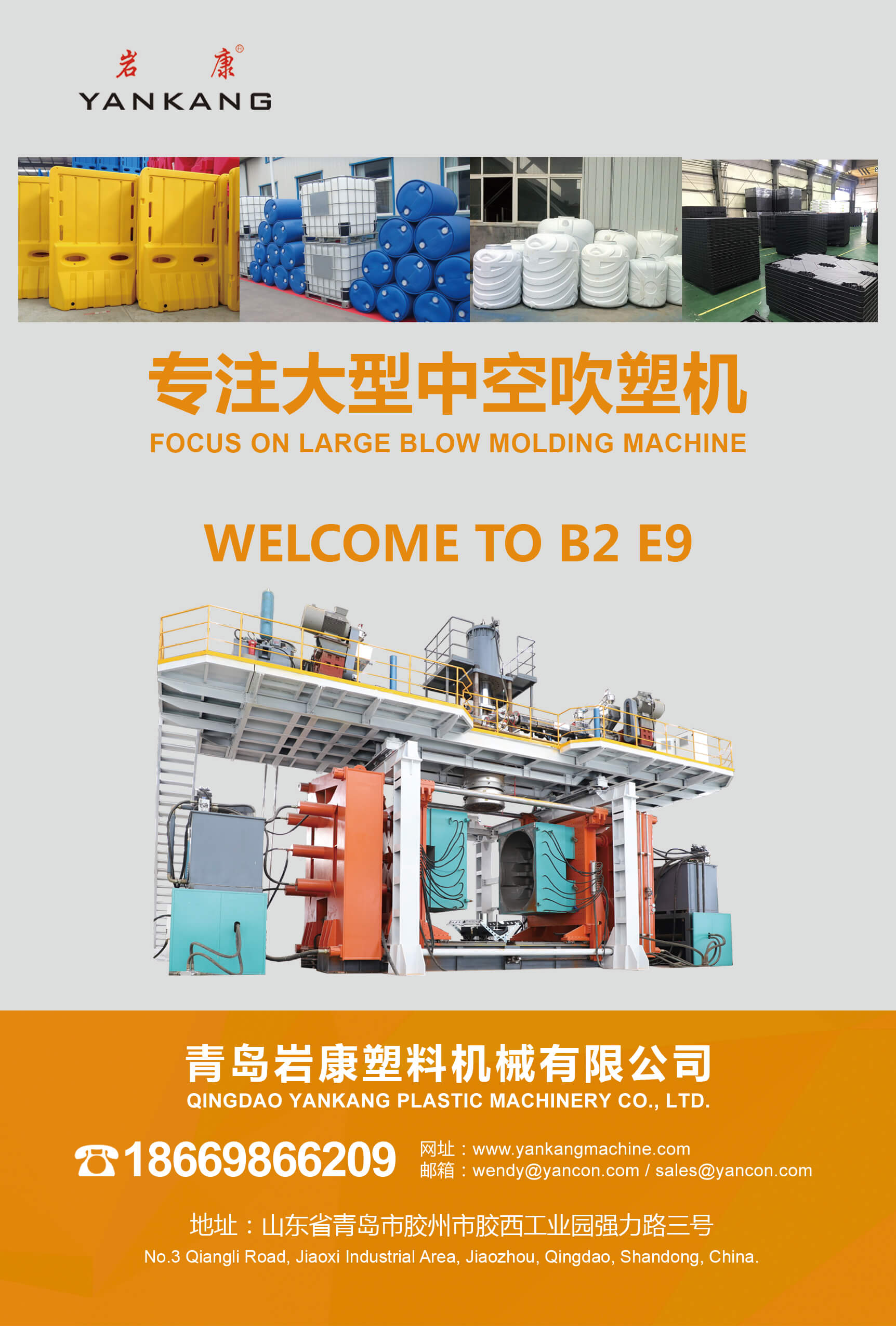 At that time, Yankang will show you the YK series blow molding machine.
Yankang Plastic Machinery is a comprehensive plastic machinery manufacturer integrating product design, production, and sales.
The main production is related to large-scale hollow blow molding machines and other related plastic processing machinery. Focus on the 100L-25000L large plastic hollow blow molding machine.
Has an independent equipment production base and mold production line. The equipment produced can support the processing of various plastic products.
Such as large plastic barrels, plastic water tanks, trays, road barriers, chemical barrels, septic tanks, mobile toilets, kayaking, solar liners, desktop boards, etc.
Yankang's technical team has many years of technical experience. According to the different production needs of customers, we can formulate corresponding equipment production plans, and have overcome many technical difficulties.
With 28 technical patents, it has passed the ISO9001, SGS, and CE certification. And won many domestic honors and awards.
22nd Qingdao China Plastics Industry Exhibition:
Yankang Booth: B2E9
Time: July 17-21, 2020
Venue: Qingdao Hongdao International Convention and Exhibition Center
Welcome to visit the Yankang Booth.