The 2021 Shenzhen International Rubber and Plastic Exhibition( CHINAPLAS 2021) will be held at the Shenzhen International Convention and Exhibition Center on April 13-16, 2021. Qingdao Yankang Plastics Machinery exhibited YK series of new blow molding machines, of which a 20000L large multi-layer hollow blow molding machine was the first ultra-large blow molding machine exhibit in China.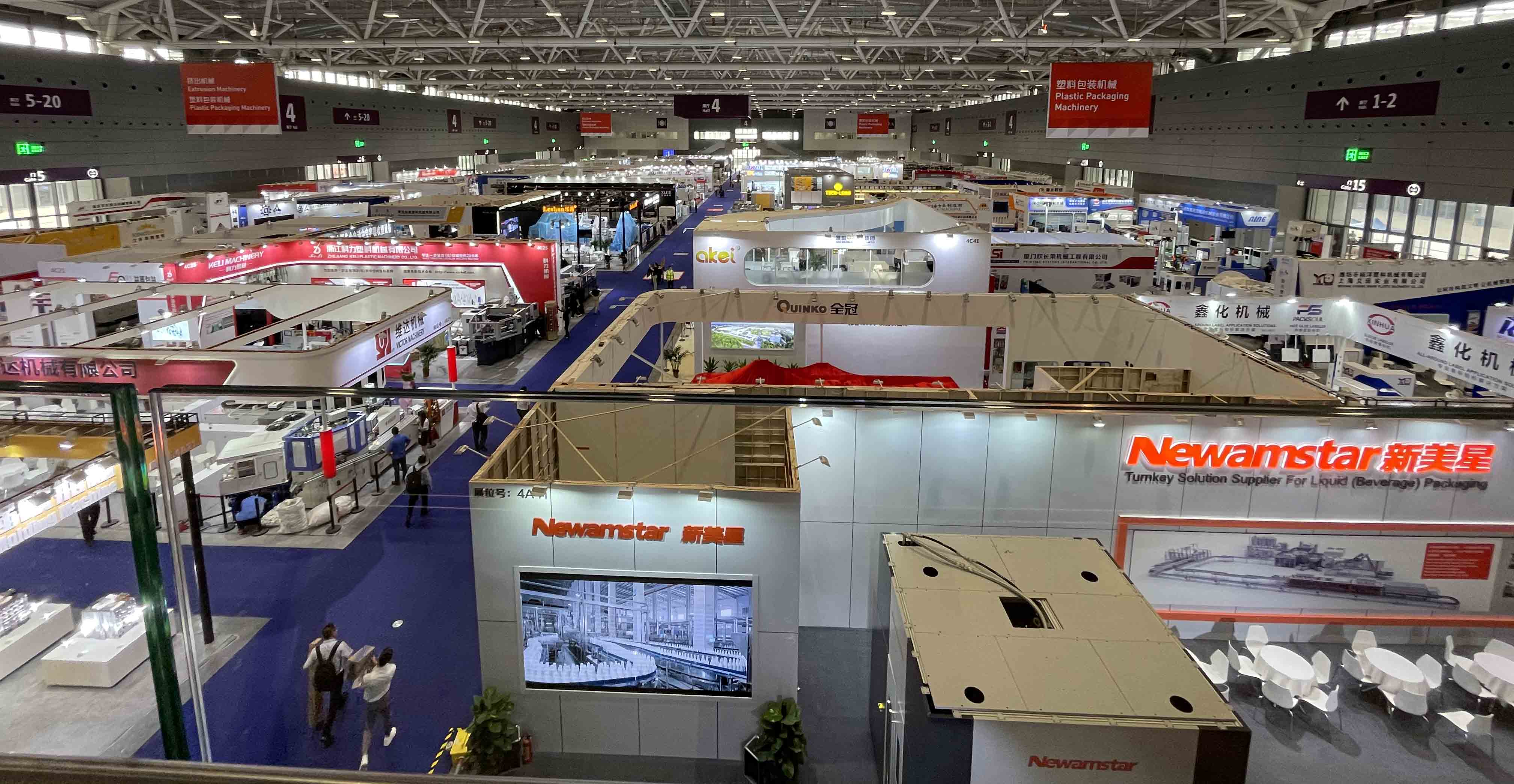 According to the organizer, the exhibition area with a total area of ​​350,000 square meters will bring together 50 participating countries and regions, 19 theme exhibition areas, and 9 national and regional pavilions. 3600+ exhibitors, 3800+ machinery exhibits, 1100+ raw material suppliers, and 290+ debut technology made a new appearance.
The exhibits exhibited by Yankang Plastics Machinery at CHINAPLAS 2021 include IBC ton barrels, 200L double-ring barrels, road cones, marine floats, pallets, water horses, and many other models, including YK-90 medical bed board hollow blown The molding machine, this fully intelligent blow molding machine, can better meet the key requirements of customers for clean manufacturing, stable quality, energy-saving, and high-efficiency than traditional hydraulic, oil-electric hybrid blow molding models. YK-90 Medical Bed Board Hollow Blow Molding Machine is a brand-new design, all actions are realized by computer operation. Through the optimized design of this equipment, YK90 series models have greatly shortened the molding cycle.
This machine has three advantages.
First, there is no oil leakage, which is very suitable for installation and use in the purification workshop;
Second, the noise is low;
Third, save energy and reduce consumption, which is more than 25% more energy-saving than traditional high-speed hydraulic presses.
In addition to the YK-90 medical bedboard hollow blow molding machine, Yankang Plastics Machinery also exhibited the world's first YK-20000L multi-layer super large hollow blow molding machine. Whether it's the appearance or the inside
The cores are all new upgraded models, which are more efficient and stable, and easier to operate and maintain than previous models. This equipment is a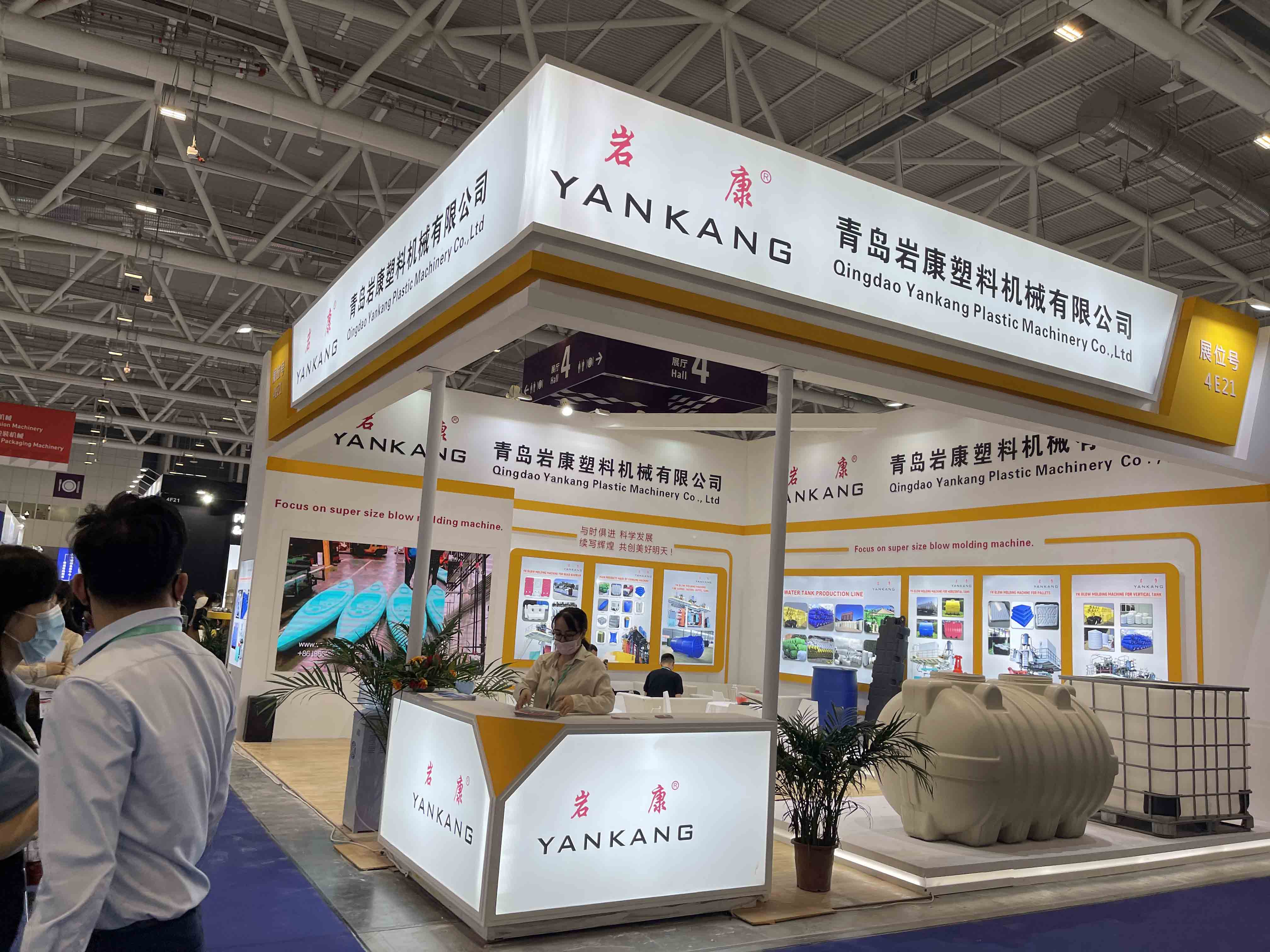 special machine built by Yankang Plastic Machinery in accordance with strict hygiene regulations and industry standards in the medical and water industry. It uses a fully automatic series to minimize pollutant emissions and ensure that the product is not subject to secondary pollution; it uses starry blue environmental protection paint
And food-grade stainless steel materials, sanitary and non-toxic, meeting the most stringent medical and sanitary standards; creating a closed production space, rationally arranging water, electricity, and gas circuits to achieve
Clean energy, clean production.
The YK series fully automatic blow molding machine introduced adopts the integrated design of servo motor, server, and control system, and has a good cooperative control function. In addition to high control accuracy, the whole machine of the YK series all-electric blow molding machine adopts grease lubrication, conforms to the environmental protection ISO14000 standard, and extends the service life of mechanical equipment.
It will not pollute the environment while life, suitable for the production of medical products.
Incorporating intelligence into product development is the focus of the upgrading of Yankang plastic machinery products. The next step of the development of blow molding machines must be to meet the expectations and development trends of the entire industry and customers, so more and more intelligent elements will become an integral part of Yankang plastic machine technology. With the theme of energy-saving and consumption reduction, integrating new materials and new processes,
Exploring dense manufacturing and design aesthetics, integrating into the future with a lighter brand image.