Saturday, 24 August, 8:30 a.m.
The Huashang Family in Qingdao under the leadership of the President, come to our headquarters of Yankang Group for company visits to investigate and exchange.
Visit accompanied by Xia Heyi, president of Yankang Group, and other relevant personnel.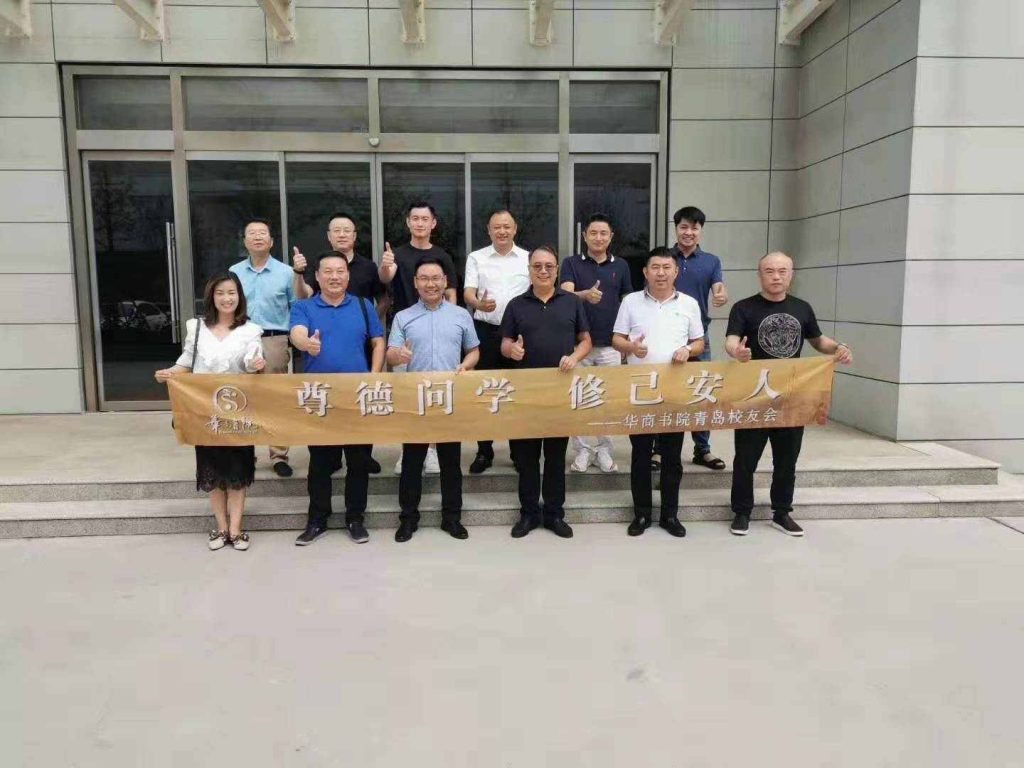 The members of Qingdao Huashang Family are elites from all walks of life and fields around Qingdao City.
It's very rare for them to gather together in their busy schedule to come to Yankang to have company visits.
All the staff extended a warm welcome.
Yankang specialized in Large Size Blow Molding Machine, Moulds, Hydraulic Equipment, Environmental Protection Equipment. And devoted to independent research and development, production, sale and service of our products.
Yankang Company was founded in 2007, located in Qingdao City, covering an area of about 50,000 square meters.
The company has been appraised as a Qingdao Blow Molding Machine Expert Workstation, Guangdong Ocean University Production, Education and Research Practice Base, and other honorary titles.
Has passed the ISO 9001 international standard quality system certification and SGS international third-party certification, and has dozens of patents.
Firstly, accompanied by the president and other relevant personnel, Huashang members visit our production workshop and assembly and commissioning workshop.
Yankang has first-class technical team, advanced process technology, research and develops large size multi-layer blow molding machine series successfully. It can produce a 200L-20000L multi-layer water tank, up to 10 layers.
The president introduced in detail the production and processing process of the machine and the advanced technology adopted.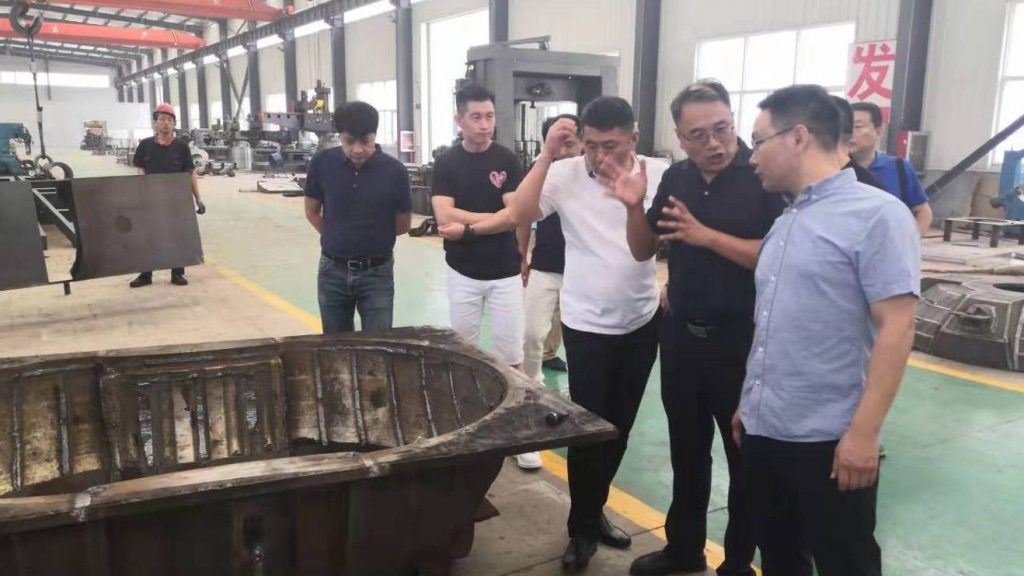 During the company visits, members of Huashang gave a high appraisal of the advanced technology developed by the Yankang. At the same time, aiming at the questions about the mechanical production process, president Xia Heyi also gave a detailed answer.
And have a picture taken as a souvenir.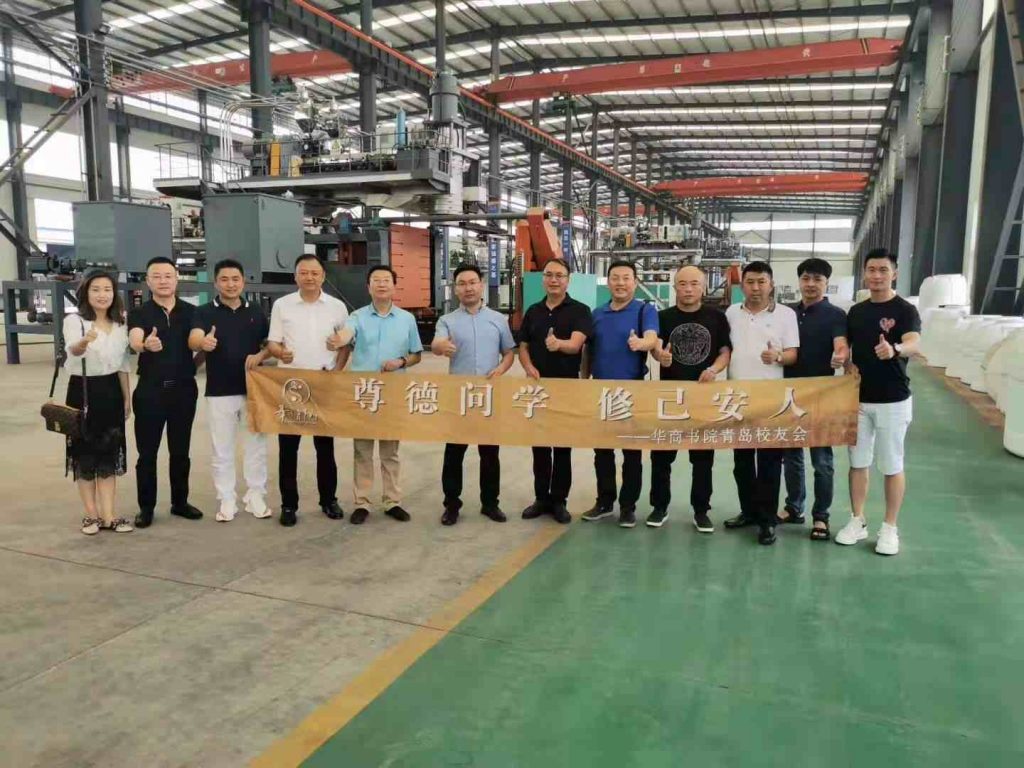 After visiting the production workshop, members of Huashang come to the conference room.
President Xia Heyi has a company introduction to the people present. Including the development history of the company, group structure, company culture vision, production project processing, product R&D direction, and future development direction.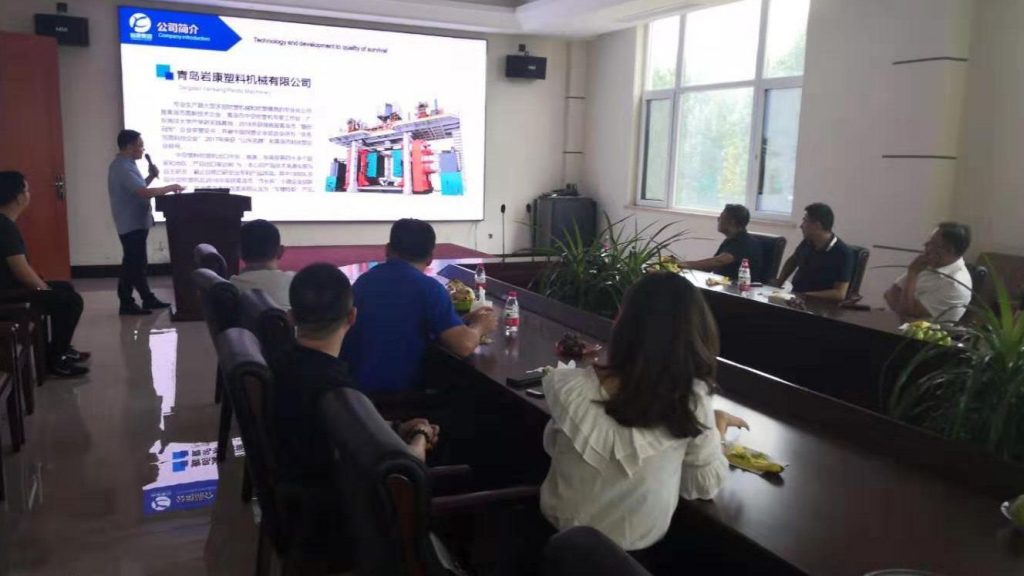 After listening to this, people present highly praise the company's product management and business philosophy!
Finally, present Xia Heyi said that Yankang Group has a strong technical force and keeps pace with the international advanced level.
He believed that Yankang could make more and better achievements.
At last, on behalf of all the employees of the company, present Xia Heyi thanks all members of the Huashang Family for coming to our company visits. Huashang Family also sent their heartfelt wishes to Yankang.