Recently, the kayak blow molding machine produced by Yankang Plastic Machinery has been worked successfully.
Why choose Yankang Plastic Machinery?
Customers didn't cooperate with us firstly. They investigate many suppliers and talked about several in china at the same time. For this propose, customers have visited our company many times and discussed related technologies. Every time we organized a technical team to answer the customer's questions, and finally, we convinced the customer with high-quality service and professional technical team, and choose us finally.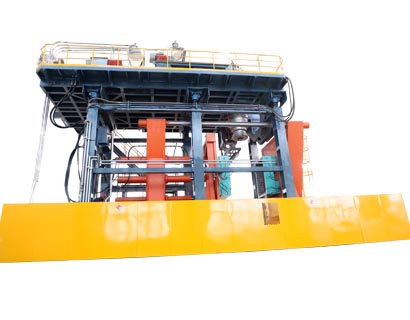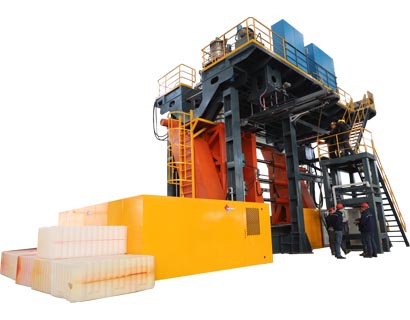 How long does it take?
The customer is more urgent, but because of a long time of customer inspection in the early stage, the production time left for Yankang is very tight.
And since the kayak blow molding machine is a relatively new model, the engineers at Yankang went all out, day and night. In just four months, to make the machine work in just four months.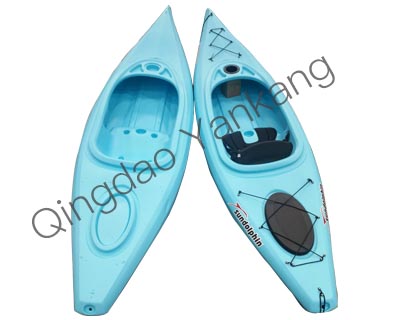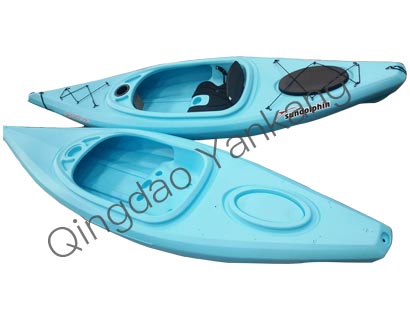 How is the kayak blow molding machine working?
Yankang Plastic Machinery has always been committed to customers' quality and service. With the support of our technical team and experienced engineers, we have carried out on-site commissioning on the kayak blowing machine, and the machine is succeeding one time.
What is the output of the machine?
The size of the kayak produced is 3150mm*810mm*290mm,12~14PCS/H. The production rate is considerable.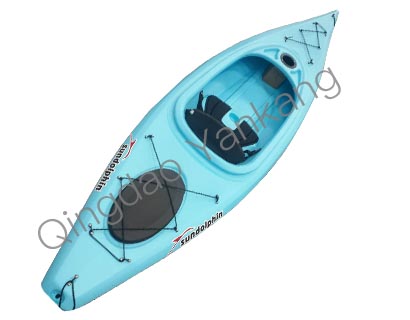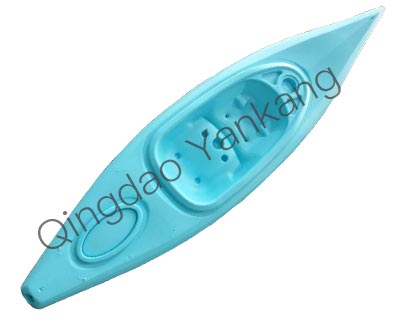 Is the customer satisfied?
Customers affirm our technology and machinery fully, meanwhile give us some good suggestions. It provides us with a favorable guarantee to further open the European and American markets and make our equipment standard closer to European and American standards.
I believe everyone has the same questions as me:
Why can Yankang Plastic Machinery gain the trust of our customers and succeed in one – time production?
Let me show you!
Qingdao Yankang Plastic Machinery Co., Ltd is the biggest leading manufacturer of blow molding machines in China. Yankang has amassed many years of experience in the blow molding industry. At the same time, the company has rich experience and strong technical teams.
You can find YANKANG plastic blow molding machinery in Saudi Arabia, UAE, Turkey, Jordon, India, Sri Lanka, Iraq, Iran, Indonesia, South Africa, Ethiopia, Kenya, Tanzania, Uganda, Ghana, Sudan, Mexico, Argentina, etc.
The core technology is 100% independent research and development and innovation, excellent quality assurance and perfect after-sales service, which are well received by customers at home and abroad.

Kayak blow molding machine is just one of the many products of Yankang Plastic Machinery. Yankang focuses on 200L-20000L water tank blow molding machines. Followed by IBC tank, road barrier, kayak, double ring drum blow molding machines, and so on.
Yankang Plastic Machinery sincerely welcomes new and old customers to give us excellent suggestions and new projects in order to optimize our design and enrich our products.