The road warning column blow molding machine was successfully tested in Yankang yesterday.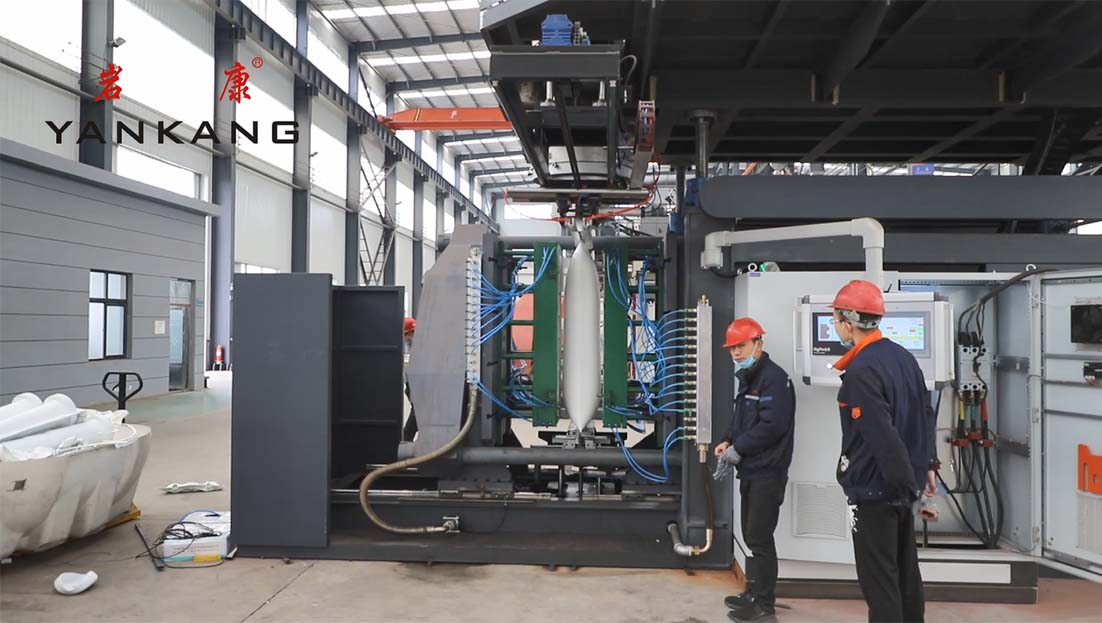 Road warning column, also known as road cones, are traffic devices used on public roads. Segregation between urban intersections, sidewalks, and buildings serves as a warning to moving motor vehicles. A collision with a vehicle will not cause a second injury. The color of red, white, red, and yellow is striking in the daytime. The latticework at night reflects a dazzling light, alerting the driver.
Orders for the warning column blow molding machines came from Peru and Mexico, respectively. After the comparison, the customer finally chose Yankang with higher credibility.
After a detailed understanding of the customer's production needs and other requests, the technical staff of Yankang integrated all the needs and formulated a detailed production plan for the warning column blow molding machine.
Now, let's take a look at the trial run of the machine by picture.
As you can see from the picture, the warning column blow molding machine is working well. Our staff is online with the customer to check the quality of the warning column.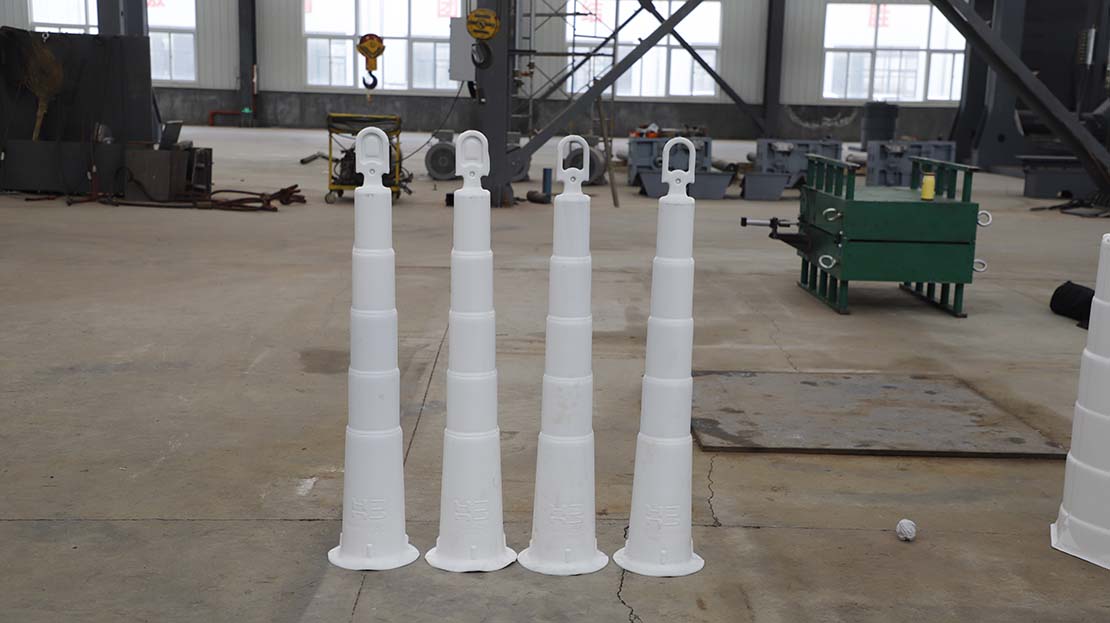 The warning column produced by blow molding machine has the following characteristics:
Made of new technology, with good elasticity.
Ultra-low center of gravity, heavy chassis design, wind load resistance 8, impact resistance.Able to withstand the external force of violent rolling, quickly return to the original state.
Column wall thickness is 3mm, strong, and durable.
Good reflective performance. The reflectance is according to the European standard EN471, and the reflective intensity is more than 300CPL. The broad outline is clearly drawn.
The reflector can be a reflector or a reflective film. The reflector is firmly fixed on the cylinder with rivets, and the reflective film tightly adheres to the cylinder. Stripe reflective material design, enhance the warning effect.
Resistant to water, oil, and dust, can be kept outdoors for a long time. Rain and snow work normally.
Easy installation and little maintenance.
Equipped with a lifting ring, it is easy to carry and connect the isolation belt, isolation chain, and isolation bar.
Road warning column blowing molding machine can not only be used to produce traffic warning columns but also support the production of road barriers, roadblocks traffic safety cones, and other traffic warning products.
In the hollow blow molding machine design and production, Yankang has never stopped the pace of research and development and innovation. Yankang has always been committed to the improvement of the professional technology level, enriches our product field.
If you have any questions about the blow molding machine, please contact us online.