Price of the septic tank hollow blow molding machine is our topic in this post.
Simply put, the septic tank hollow blow molding machine is a machine used to blow the septic tank. This new type of septic tank is mainly suitable for the purification treatment of domestic sewage in various public and civil buildings such as industry, agriculture, hospitals, schools, urban residential areas, and so on.
With the continuous improvement of living standards, people's requirements for the living environment are also increasing, so sewage engineering has become an indispensable and important infrastructure in the construction of modern cities, and has become one of the focuses of widespread concern in society and people's livelihood.
Under the new situation, relevant state departments actively promote toilet renovation and sewage engineering construction. At present, in terms of sewage treatment, a series of measures have been taken, such as the construction of sewage treatment plants, seawater desalination, and the discharge of factory sewage up to standards, and have achieved gratifying results. But it should be noted that many places are still using old-fashioned septic tanks to treat sewage. The fecal water in this septic tank will not only pollute the surrounding environment but also spread bacteria. If it is not strictly controlled, the effectiveness of other environmental governance measures will be greatly compromised.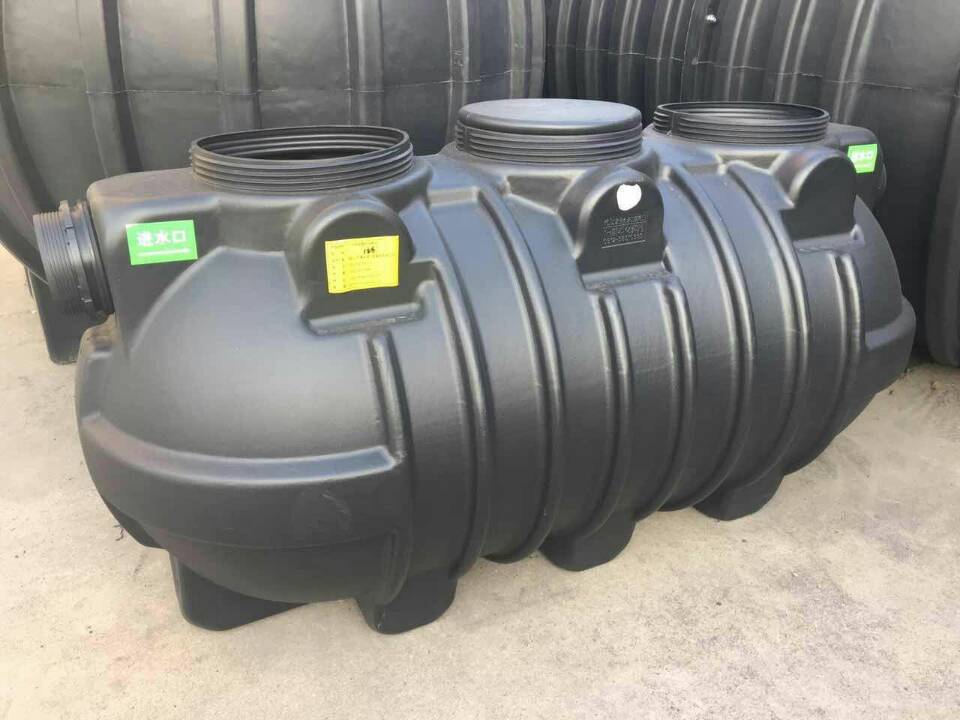 When it comes to the price of a septic tank blow molding machine, we cannot ignore a problem, that is, the procurement and use of screws and barrels. In order to meet the needs of environmental protection, Yankang Plastics Machinery insists on independent research and development, carries out product upgrades and renewal research on traditional blow molding machines, and finally produces a hollow blow molding machine that can be extruded and blow-molded into septic tanks. This is a replacement product of an old septic tank. It can effectively overcome the shortcomings of traditional septic tanks such as leakage, long construction period, high cost, and high pollution index. In particular, the selection and application of environmentally friendly materials in blow-molded septic tanks have obvious energy-saving and consumption-reducing effects. Therefore, we must increase the promotion and use of blow-molded septic tanks to treat fecal sewage at the source.
The septic tank blown by the hollow blow molding machine produced by Yankang Plastic Machine has the characteristics of low production cost, stable function, sturdiness and durability, and long service life.
The new blow-molded septic tank has been widely used in urban and rural sewage fields and has become a high-quality material for modern environmental protection. This fundamentally ensures the good realization of the blow-molded septic tank function and ensures the best function of the blow-molded septic tank. The hollow blow molding machine developed and produced by Yankang Plastic Machinery can be used to blow septic tanks. The product has obvious advantages and practical functions, which meets the needs of manufacturers and customers. The septic tank hollow blow molding machine models are 2000L, 3000L, 5000L, etc. The 3000L septic tank needs a 5000L machine to do; therefore, the price of the septic tank hollow blow molding machine ranges from the lowest configuration to the high configuration ranging from 1 to 4.5 million.
The price needs to be determined according to the specific configuration of the specific capacity.