November 22 is Thanksgiving Day 2018. Here, we thank our new and old customers for their trust.
Thanksgiving is a festival in the West, the fourth Thursday of November each year. People often thank others on this day. This festival is gradually popular in China, but have we ever thought about it, Thanksgiving, who should we be most grateful for?
We are not going to be grateful for this holiday. It is through this festival that we understand that we are grateful to the people around us and we should learn to treat those we care about with love.
The most grateful people are parents because they gave us life. The love of selflessness in the world is the love of parents. So let's not forget to be grateful to our parents and give them more care.
The person who should be grateful is a lover. The simplest happiness is not how good he is, but knows that he has a lot of bad, or will not leave.
Those who should be grateful are friends. When you are happy, share it together. When you are sad, you will cry with us. The most difficult thing in life is to have a confidant.
Those who should be grateful are those who have helped us without compensation. Because of their help, we can make ourselves what we are. Remember the help that others have given us, and do your best to help others.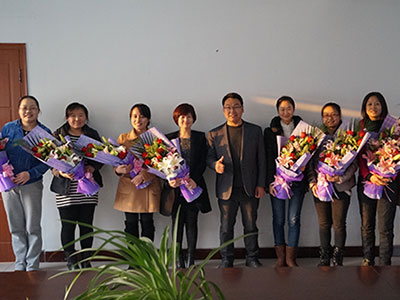 Those who should be grateful are those who have encouraged us. When we are most helpless and have no confidence, they give us the motivation to move forward. Let us not give up our dreams, strengthen our beliefs, and then move forward.
Since its establishment in 2009, Yankang Plastic Machinery has gone through 10 years.
For 10 years of wind and rain together, who is the most grateful person for Yankang?
First of all, it should be the family of the Yankang Group.
The establishment of an enterprise is inseparable from the entrepreneurial partners who are active and diligent. The development of enterprises requires the continuous joining of fresh blood. Different backgrounds and different levels of talents come together, and the impact and collision encourage each other to achieve a career.
Yankang has become China's largest manufacturer of water tank blow molding machines, and it is inseparable from the unremitting struggle of all family members.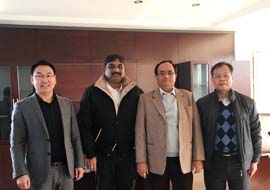 Second, and most importantly, Yankang should be grateful for the support and trust of all new and old customers.
In the last 10 years, you can find YANKANG plastic blow molding machinery in Saudi Arabia, UAE, Turkey, Jordon, India, Sri Lanka, Iraq, Iran, Indonesia, South Africa, Ethiopia, Kenya, Tanzania, Uganda, Ghana, Sudan, Mexico, Argentina, etc.
In the field of super size blow molding machines, Yankang is famous and popular on the machine stable performance, best after-sales service and sustainable innovation.
As the leading manufacturer of blow molding machines in water tanks, Yankang has set a lot of industrial standards.
All of these cannot be separated from the trust and support of new and old customers.
In the future, we hope that you can continue to support and trust Yankang. May we work together and make progress together!
Happy Thanksgiving!