On June 12, Yankang Group held an art flower arrangement event for the company's female employees.
The main purpose of art flower arrangement activities is to enrich the cultural life of employees, improve aesthetic literacy and aesthetic ability, and enhance the cohesion of the company.
The event invited professional floral teachers to teach on the spot. The art and techniques of flower arrangement are introduced in detail. Including the characteristics, colors, and functions of flowers, the types, habits, and usage of various flower materials, and the use of basic flower arrangements. And explained how to choose flower materials, flower color matching, and flower material pruning.
After giving a detailed introduction, the teacher began to demonstrate the making of table decoration with everyone.
The table was filled with colorful carnations, elegant and mysterious bellflowers, and various flowers. Everyone actively participated in the guidance of the teacher and could not wait to try. Everyone has chosen their favorite flower materials and made them according to their own preferences under the guidance of their teachers.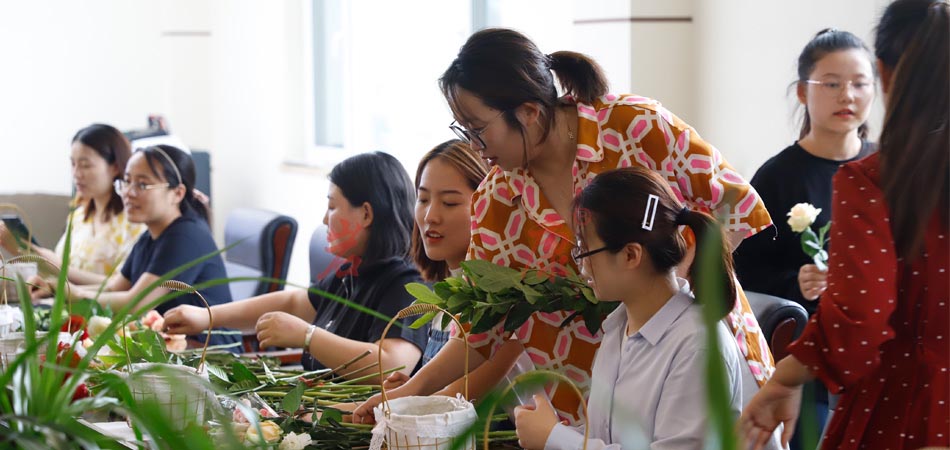 Everyone listened carefully to the on-site floral arrangement and explanation of floral arrangement by floral trainers, and carefully trimmed, matched, and shaped the flower branches in their hands. Teachers also give guidance and comment to everyone's works from time to time.
The scene of the event was filled with the fragrance of flowers and bursts of laughter and joy. Everyone experienced the joy of making "beautiful" by themselves and enjoyed the happy time of flower arrangement. The flower arrangement ended successfully in a warm and happy atmosphere.
Two hours were fleeting, and under the guidance of the flower teacher, everyone completed a satisfactory work. Everyone took a group photo with their flower arrangement.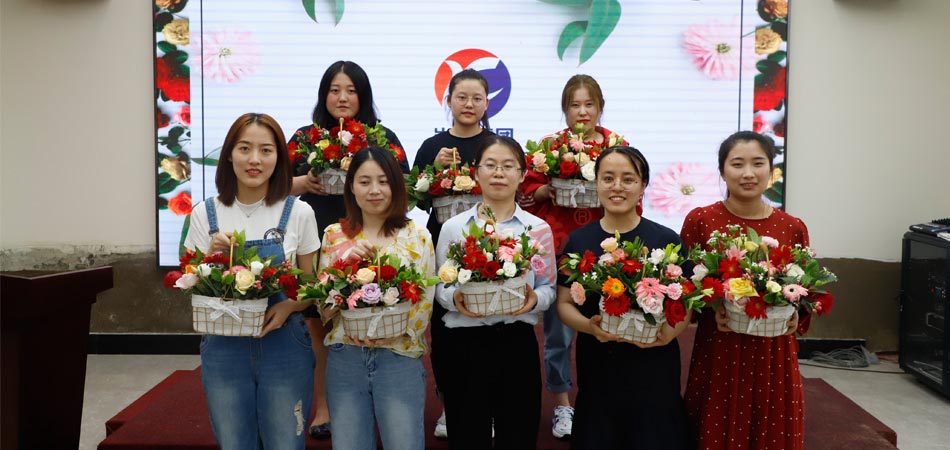 This time, Yankang held an art flower arrangement event, which not only enriched the leisure life of the female employees of Yankang, but also taught everyone how to decorate their living environment and embellish the beauty of life through flower arrangement. Flower arranging activities have enriched everyone's spiritual and cultural life and raised their enthusiasm for life. So that everyone can cultivate sentiment in the process of learning flower arrangement creation, enhance the natural aesthetic taste, and create a relaxed and pleasant working life atmosphere.