On April 24-27, Qingdao Yankang Plastic Machinery Co., Ltd. was invited to attend the 2018 CHINAPLAS in Shanghai.
"CHINAPLAS" has been accompanied by the growth of China's plastics and rubber industry for nearly 30 years. So far, it has developed into the largest rubber and plastic industry exhibition in Asia. It has also played a positive role in promoting the development of China's rubber and plastics industry. At present, the " CHINAPLAS" is not only the largest plastic and rubber industry exhibition in Asia, the personage inside course of study more recognized its influence after the world's largest rubber exhibition "K" exhibition in Germany, is one of the three big rubber and plastic industry exhibition in the world.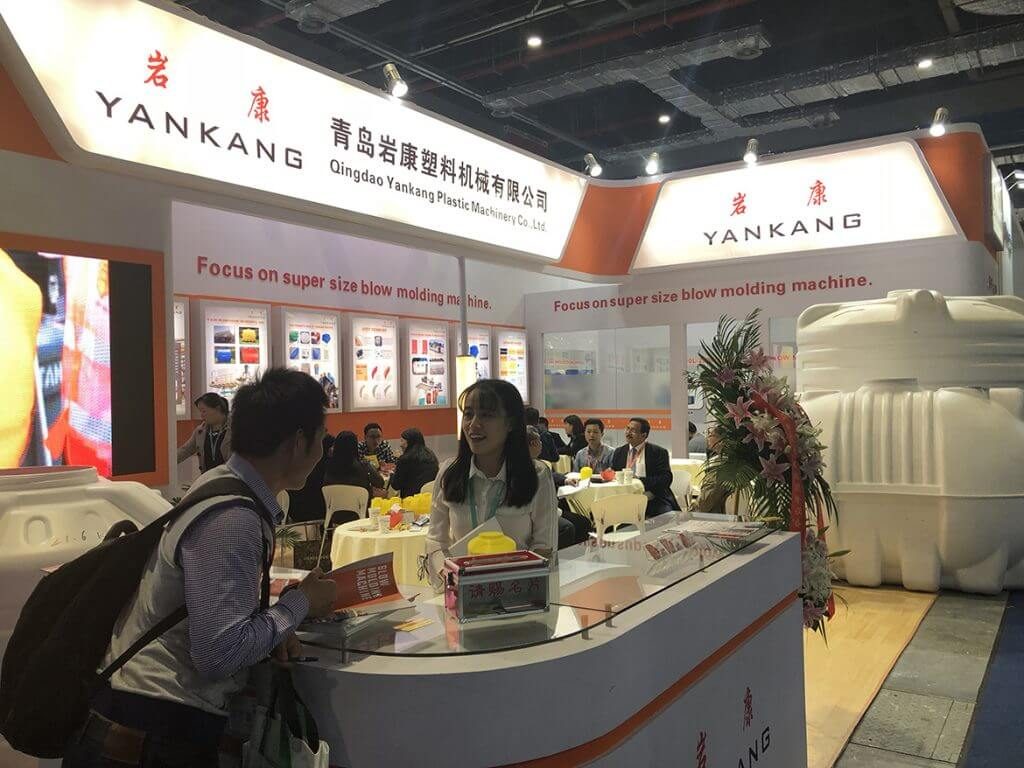 At this exhibition, Yankang Plastic Machinery showed the latest technology of blow molding machines to customers. Include:
1.FOAM LAYER :Foam layer as a new innovation that can increase the wall thickness.
2.INDUCTION HERTERS:Induction heaters for die head and extruder can save 40-50% energy.
3.SERVO MOTOR:Servo motor for clamping system which can save 40% energy.
4.REMOTE SERVICE:It is easier to check the machine operating conditions including cycle time and output. In addition, it is easy to check the machine fault and judge the machine problem.
Customers at the exhibition showed great interest in the Yankang blow molding machine and entered the Yankang exhibition area to visit. And talk to the sales staff to learn more about the new technology. As the largest manufacturer of multi-layer blow molding machines in China, Yankang shows its customers the largest blow molding machines in the world at present -20000L water tank blow molding machines.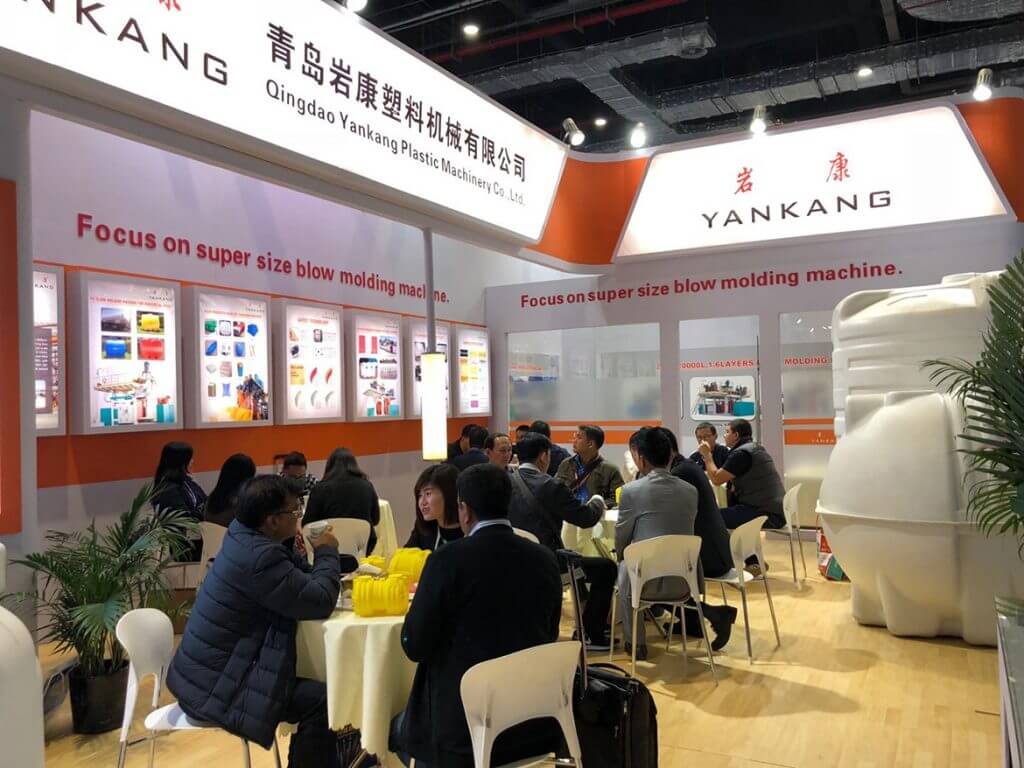 Yankang has a wide range of products and the main products are 200L to 25000L water tank blow molding machines. Followed by road barriers, plastic pallets, double ring drums, IBC tanks, kayaks, solar liners, rain buckets, mobile toilets, trash, and other blow molding equipment.
Now, Qingdao Yankang Plastic Machinery Co., Ltd. has successfully occupied the world's major markets. With excellent quality assurance and perfect after-sales service, it has won high praise from customers at home and abroad. The company's products have spread to 45 countries and regions. These include Southeast Asia, the Middle East, Europe, the Americas, Australia, and Africa.
Yankang has never stopped the pace of research and development and innovation. We sincerely welcome new and old customers to put forward our company's excellent suggestions and new projects for the development of cooperation in order to optimize our design and enrich our product range.