On June 11-14, Qingdao Yankang Plastic Machinery Co., Ltd. was invited to attend the 2018 ARGENPLAS in Buenos Aires, Argentina. Yankang water tank blow molding machine has attracted a lot of attention.
The ARGENPLAS has been successfully held for 15 sessions every two years. It is Argentina's most comprehensive exhibition and trade fair for plastic machinery, equipment, and materials.
In this exhibition, Yankang Plastic Machinery showed its customers the latest design technology. Including the following aspects:
1.FOAM LAYER :Foam layer as a new innovation that can increase the wall thickness.
2.INDUCTION HERTERS:Induction heaters for die head and extruder can save 40-50% energy.
3.SERVO MOTOR:Servo motor for clamping system which can save 40% energy.
4.REMOTE SERVICE:Easier to check machine running conditions, cycle times, output, reminding for machine maintenance. Real-time monitoring is convenient for the supplier to check the machine faulty and judge the machine problems.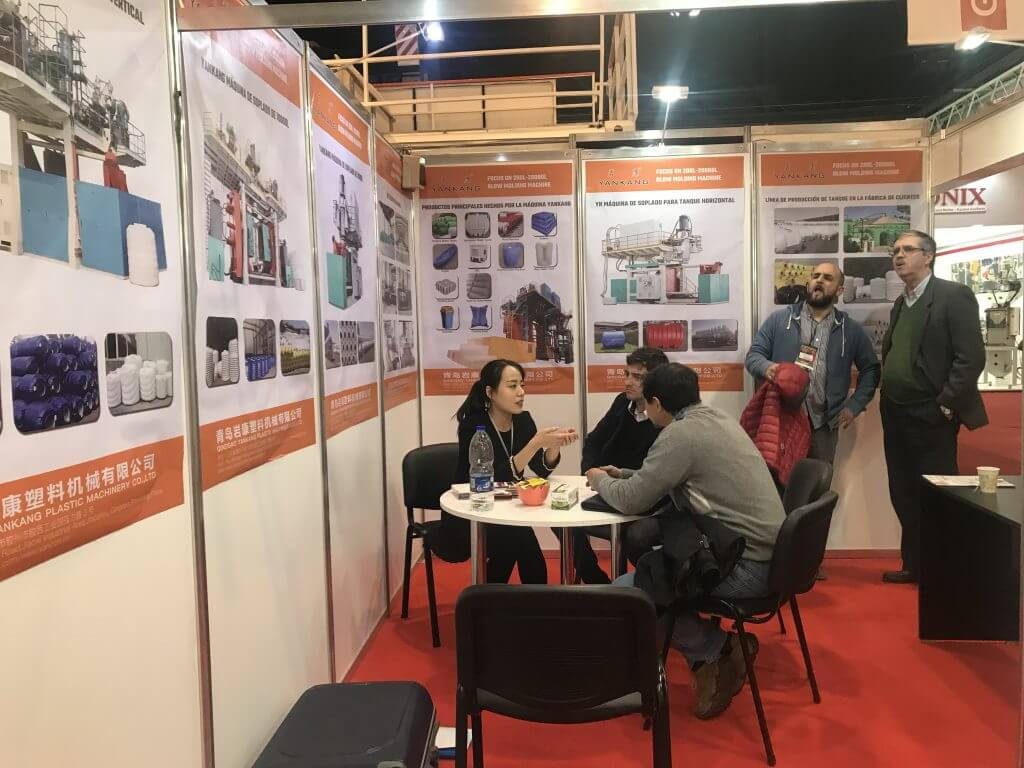 During the exhibition, Yankang Plastic Machinery received entrepreneurs from all over the world. Excellent sales staff are constantly introducing Yankang's blow molding machines to customers. The customer is very satisfied with Yankang's products.