Crusher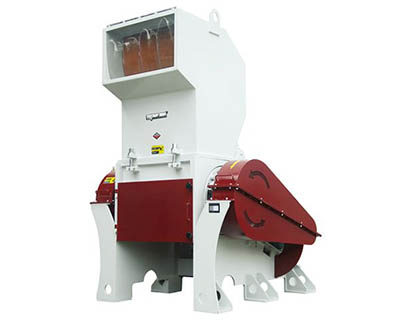 Yankang blow molding machine and crusher have the features of energy saving, energy saving, high crushing efficiency.
The blow molding machine consists of pneumatic system,hydraulic system,cooling water system,circuit system and auto loader system.
In order to ensure economical and efficient operation of the blow molding machine, the engineers will choose the most economical and reliable auxiliary machine type for our customers.
Advantage

1.Flake style crushers are suitable for recycling conventional sheets, tube plastic, profiles, packaging plastics, extrusion mould products, and runners;
2.This model adopts with an air-tight sealed bearing to allow long time rotation;
3.Well designed cutter blade can ensure the balance of pellets size after crushing;
4.The cutter base is with special heat treatment while assembling, and they are elegant in appearance.
More information about crusher:https://www.yankangmachine.com/crusher/
Customer Service
①Training
The buyer could dispatch their operators to the seller's factory for training, including machine operation, maintenance & simple repairs;
Or against the requests of the buyer, the seller's technician could train the buyer's operators in the buyer's factory in the periods of installing & adjusting;
②Installation & Adjustment
The seller could dispatch an engineer against the requests of the buyer to install and adjust the machines for one week(free of charge) in the buyer's factory. After one week, if the buyer still needs the training,$100 should be paid for the engineer.
The buyer should make a reservation in advance before the delivery of the machines;
The buyer should pay for the engineer's food & board while installation in the buyer's factory. And the buyer should also pay for the air ticket for the engineer.
③Guarantee
The guarantee time is 1 year after the machines normally work in the buyer's factory if only the problem is caused due to quality control or any reason by the seller. We will supply replaced parts free of charge and our engineers will guide you on how to solve the problems.