Recently,2000L 5 layers water tank blow molding machine has been commissioning on site.
Yankang 2000L 5 layers water tank blow molding machine can use to produce a water tank for 500L,750L,1000L,1500L, and 2000L in 5 layers.
The night before commissioning, commissioning staff on the blow molding machine for heating.
And a series of preparations are needed before heating.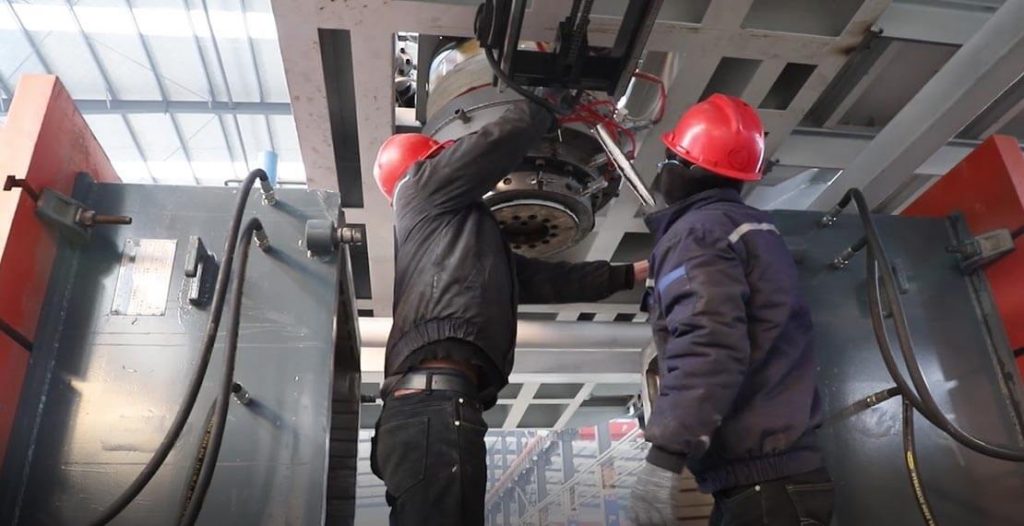 Such as:
1. The cooling water of the cooling material barrel must be fully opened to avoid the occurrence of screw biting.
2.Preheat the hydraulic oil. If the temperature of the hydraulic oil in the oil tank of the hollow blow molding machine is too low, the heater should be opened immediately.
3. Press the start button to stop immediately, check the pump running direction is correct. If not, replace the power cord of the two-phase motor immediately.
4. The machine should be opened in the hydraulic system under no pressure.
Adjust the pressure of the overflow system of each pump to safety pressure after opening. In a large blow molding machine, there are often two pressure systems, one is a mold closing unit, the other is a blow molding unit, two units have a pressure vent valve. After the pump stops, the pressure vent valve must be opened, and when the pump works, the pressure vent valve must be closed.
5. Adjust the position of all travel switches to make the moving template distant travel switch smooth.
6. Close the door completely. According to the safety protection requirement, all safety doors should be closed when the machine is working. For large hollow blow molding machines, opening the safety door to close the mold movement will be stopped: if further open another safety door when the oil pump will stop.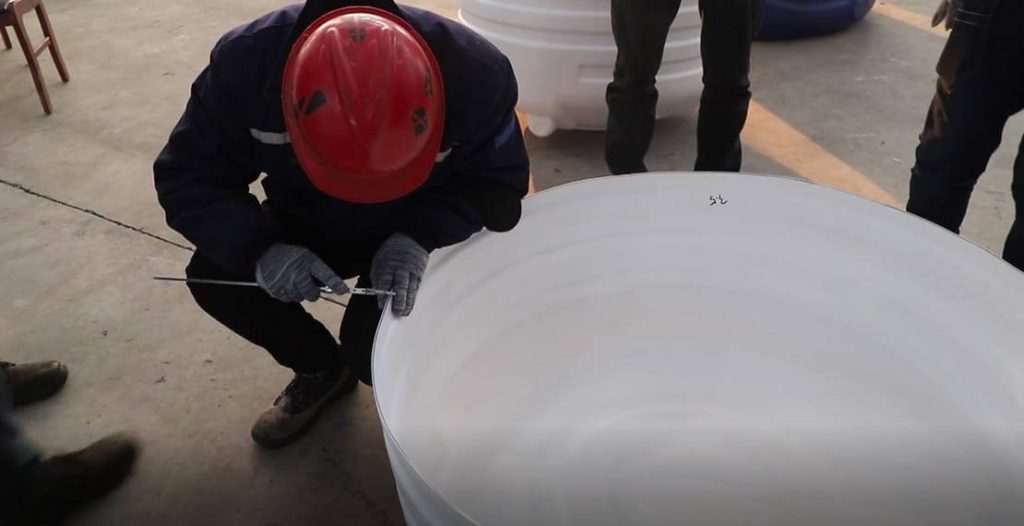 When this is done, switch on the heating and temperature control system.
The next step is to install the mold. The surface of the mold and the contact surface with the hollow blow molding machine template must be cleaned before installing the mold.
In this commissioning, commissioning stuff carried out commissioning on the molds of 500L,750L,1000L,1500L and 2000L respectively.
For the different capacities of the water tank, the commissioning stuff checked the weight, wall thickness, number of layers, and other parameters.
Under the condition of sufficient preparation, the 2000L 5 layers water tank blow molding machine runs well.